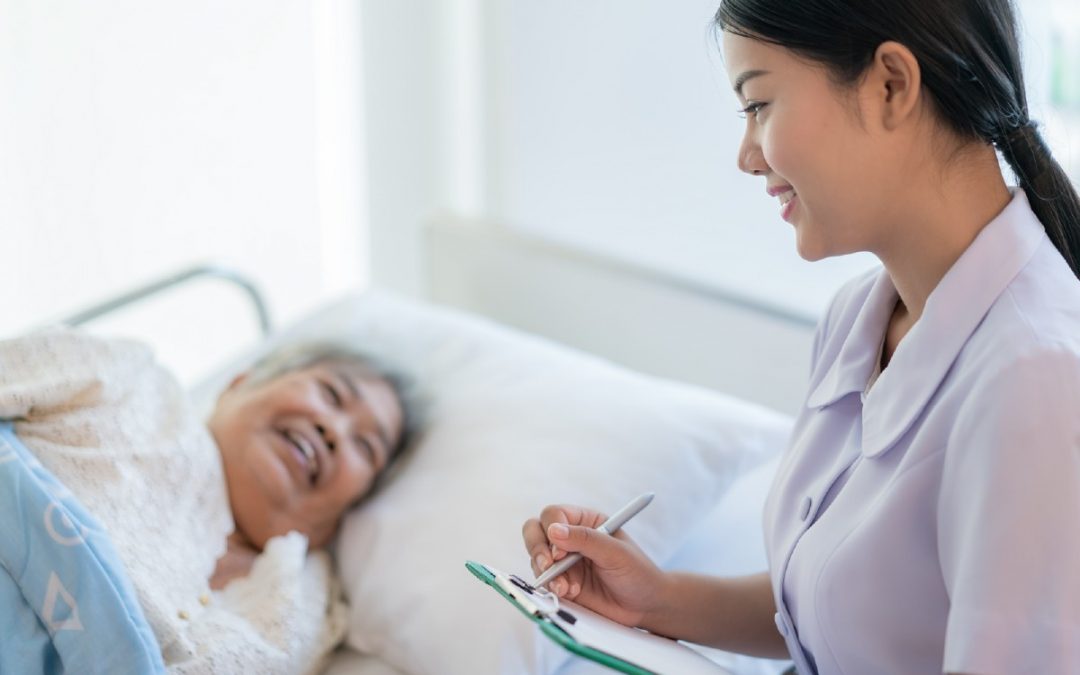 Registration Information for Internationally Educated Health Care Professionals
Are you a health care professional that received training outside of Canada? To be eligible to work as a Health Care Assistant (HCA) in any publicly funded health care setting in BC, applicants must be registered with the BC Care Aide & Community Health Worker Registry.
Application Process:
Step 1 – Submit Online Application
The Registry will review your application to ensure it is complete. Additional documentation may be requested. Qualified applicants will be referred to the Nursing Community Assessment Service (NCAS) for a competency-based assessment. Below are the required documents for your initial online application:
A) Proof of training from your Educational Institution(s)
As an internationally trained health care professional, you will need to provide information about your health care education and training, and supply the following accepted documents:
Certificate/Diploma/Degree
Official transcript
B) English Language Skills
You will need to supply evidence of English language proficiency to prove you can listen, speak, read, and write in English.
If your first language is not English, you will need to upload evidence of an official English Language proficiency test. Additional information about IEHCP accepted language proficiency tests and test scores can be found here: English Language Proficiency Test Information Sheet (PDF).
If English is your first language, you may be considered for an exemption to the Language Proficiency Test. For speakers of English as a first language only, please review, complete, and upload a Language Proficiency Test Exemption Form.
C) International Credential Evaluation Service (ICES) Basic Evaluation Report (or equivalent)
You will need to upload a copy of your ICES basic evaluation report, or a report from an equivalent credential evaluation body.*
How to obtain an ICES evaluation (BC Institute of Technology website)
* Accepted credential equivalents include a National Nursing Assessment Service (NNAS) credential assessment, a World Education Services (WES) Employment Evaluation or an International Qualifications Assessment Service (IQAS) Basic Assessment.
D) Change of Name – Official Documentation (if applicable)
If the name on your documents does not match the name on your application, please upload official proof of your name change:
Marriage Certificate
Certificate of Name Change
For information on how to apply for a legal change of name, refer to the British Columbia Vital Statistics Agency.
Step 2 – Nursing Community Assessment Service (NCAS) Referral
Once the BC Care Aide Registry has reviewed the application with the required documents, qualified applicants will be provided with a referral form to complete and return. Upon receipt, the Registry will refer the applicant to the NCAS assessment process (involving scheduling, timeframes, and fees necessary to complete the full assessment).
Step 3 – NCAS Assessment
NCAS will contact you directly and outline next steps for the NCAS Assessment completion. For further information, please visit: www.ncasbc.ca.
Step 4 – Remedial Education, if required
A report will be produced after you have completed the assessment (you will receive a copy and the Registry will receive a copy). The Registry will review this report to determine if any additional education is required prior to registration. If the need for additional education is not indicated on the assessment report, you will be directly eligible for registration.
Choose a Career in Providing Care