BC Health Authorities Application Process
Step 1 – Profile Creation/Profile Changes
Most fields are straightforward (name, address, email, etc.) Resume is a mandatory field. It is recommended you include a customized cover letter for each job you apply to. Cut and paste your resume and cover letter into the appropriate boxes. The system generally maintains about 90-95% of your formatting. You can also attach a copy of your resume and cover letter as an attachment (PDF or Word document).
Step 2 – Optional Attachments
You are encouraged to include attachments in your profile to help support your job application, such as applicable certificates and proof that you meet the qualifications listed for any jobs you are applying to (e.g. scans of Health Care Assistant Registration, drivers licence, First Aid, WHMIS, Food Safe Certificate, etc.) You can have multiple attachments on file.
Step 3 – Diversity Information
You may be asked if you self-identify as a First Nations, Metis or Inuit person. If so, the information is primarily collected for statistical purposes to support recruitment. There may be a possibility of requesting the support of an Aboriginal Employment Advisor, who would follow up to assist you in your application, like providing feedback on your cover letter and resume.
Step 4 – Preview
This is your opportunity to review your information prior to submission. Make sure all the information is accurate and documents are attached. Submit your application.
Step 5 – Apply
Go to the How to Apply page or the Contact page if you have any questions
Search for Positions on the Careers Page
1. Do a Job Search
Keyword Search – Use the Keyword Search when looking for a job that has a specific word in it, such as the position title. This works well if you are certain of the job title or know the job posting number. Make sure to use the same terminology as the system to get a full list of positions that match your skills and qualifications.
*Employers may use different terminology when referring to Health Care Assistant positions. Some of the keywords to search for include: Health Care Assistant, Care Aide, Community Health Worker, Community Health Worker II, Long Term Care Attendant, Patient Care Aide, and Patient Services Aide.
Location – You can select/multi-select communities of interest. If you leave the location field blank, the system will search for all jobs across the health authority's regions. This is a great approach if you are willing to move for the right opportunity!
Category / Occupational Group – If you search in one category and the hiring manager has posted the position under a different category, you may not find applicable jobs of interest. Pay special attention to how Health Care Assistant positions are categorized in the health authority website.
2. Create Job Alerts
If the search filters you used bring up a list of jobs that are a good fit for you, create a job alert so the system automatically emails you every time a new job that matches your search criteria is posted.
Apply for Positions on the Careers Page
1. When You Find A Position Of Interest
Where your qualifications meet the education, work experience and skill requirements, you can apply for the job. Note the posting number and closing date and return to your profile to apply for the position. Update your resume/cover letter for the specific position before submitting your application for this job.
2. If You Want To Apply For More Than One Job
You need to Submit Your Resume for each posting. You may not be able to make changes to your profile after you have submitted your resume.
When you Apply to this Job, the hiring manager will gain access to a snapshot of your resume/cover letter that is in your profile at the time of your application. If you make changes to your resume/cover letter after your submission, the manager of the posting you applied to will most likely not see the changes.
If you withdraw your application from a job posting before the close date, you can reapply before the close date, but any edits to your original application will most likely not be viewable by the hiring manager.
Pay attention to any Additional Information for Applicants section in the job postings, as it often contains special instructions/information regarding the posting.
Health Authorities hire based on the qualifications described in each job posting.  If you do not meet the listed qualifications, it is unlikely you will be shortlisted for an interview.
*If there is an equivalency clause in the qualifications section of the posting (e.g. "or equivalent combination of training, experience, or knowledge"), make it clear in your cover letter why you think your training, knowledge and experience is equivalent to the listed qualifications.
Keep track of your job applications:
The job submission history in your Career Profile keeps track of all the jobs you have applied to and the status of the job (open / closed).
Important Elements to Getting Your Resume Noticed
A quality cover letter and resume are the most effective tools to get shortlisted for an interview.
1. Resume Format
In most instances, it is recommended to use a chronological resume format, where your experience is listed in historical order starting from most recent. A functional resume format, where information is grouped by skills or function, would only be used if you: a) Worked multiple jobs over a short period of time; b) Had 1-2 jobs for many years; c) You are looking to move to a completely different labour sector.
2. Professional Summary / Career Summary
It is recommended that the first section on your resume is not an Objective, as employers generally know that an applicant's objective is to get the job they applied to. Instead, have the first section be a Career Profile, Career Summary, Career Highlights, Professional Summary or Summary of Qualifications. In this section, include 5-7 bullet points that directly speak to the most important qualifications listed in the job posting, such as BC Care Aide Registry Number, HCA training certificate, education, years of experience, and skills.
3. Employment Experience
This is one of the most critical areas of your resume. It is recommended that instead of listing your job duties in previous positions, such as assisting clients with activities of daily living, you highlight accomplishments. These statements demonstrate how you have used your strengths, knowledge, resources, or authority to improve a situation, to benefit your clients, peers, or employer. This will demonstrate you are someone that can get the job done and makes your resume stand out from other applicants who may have similar experience.
When writing accomplishment statements, consider the following format:
Action verb to attract the employer's attention
Background information and actions you took
Results achieved, including how you helped make the situation better, skills demonstrated
Example: Provided person-centered care to clients with varying needs within a community home support environment.
4. Education
List your education in chronological order, with most recent education appearing first. Include Credential (i.e. degree), Name and Location of School, and Completion date.
5. Important Tips
Make sure you clearly highlight key requirements, such as BC Care Aide Registry Number, in both your resume and cover letter, to increase your chances of being shortlisted for an interview.
Proofread your resume and cover letter for spelling mistakes and grammatical errors. Ask someone to read through your application documents before submission.
Avoid acronyms and abbreviations (e.g. Health Care Assistant instead of HCA).
References
Employers will only contact referees you have provided. Consider including your references as a separate attachment. Have a list of 3-4 professional references; ideally at least 2 of which are previous managers.
When not to include references at the time of application:
When you are presently working and you would prefer your current employer does not know you are looking for another job, wait until after a job interview when you would be asked to provide references.
If you think your current employer may say something negative about you. In this instance, when asked to provide references, give your side of the story first so that when the reference is sought there are no surprises. Employers appreciate applicants who are open, honest, and transparent.
* As external applicants, people are often hired in Casual positions first. Once hired, employees will be able to view internal job postings that the public cannot see, including regular and temporary full-time and part-time positions across the organization. Some areas see new staff quickly moving into regular and temporary positions.
Characteristics Employers Are Generally Looking for:
Caring, compassionate, friendly and respectful
Understanding, patient, gentle and non-judgmental
Maturity, reliability, availability and dependability
Ability to handle stress
Strong work ethic
Conflict resolution skills
Critical thinking skills
Strong organization and time-management skills
The ability to communicate effectively and get along with people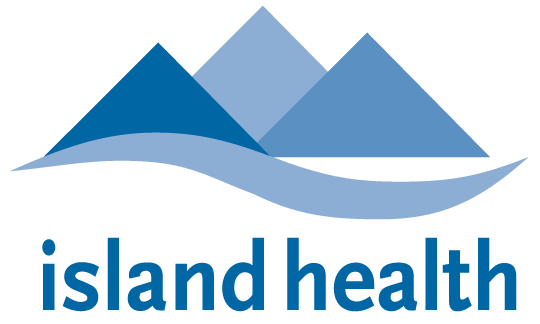 We thank our partners at Island Health for sharing content adapted to create this resource
Choose a Career in Providing Care