Are You an Internationally Educated Health Care Professional?
With your existing education and experience, you may be eligible for registration as a Health Care Assistant in BC.
Within months, you could be earning pay and benefits as you build a health care career in Canada.
The advantages of becoming an HCA include providing person-centered care as part of a team, networking with other health care professionals, learning about organizational structures, deepening your professional values, and increasing your proficiency with health care language and terminology in Canadian practice environments.
Consider integrating into the Canadian health care workforce more quickly as a Health Care Assistant
Depending on your background, there are several pathways to becoming a registered HCA:
1. If you completed HCA or health related education outside of BC, you may be eligible to complete a competency assessment to confirm that you meet BC HCA Core Competencies.
2. Another option is to complete a recognized BC HCA education program. At approximately seven months long, this program is a good return on investment, and many programs have flexible delivery options during weekends and evenings, and online.
To be admitted to an HCA program, you will need to demonstrate that you meet the BC HCA Program English Language Competency Requirements. If English is not your first language, you may wish to explore HCA ESP programs, which includes additional English language training.
English Language Proficiency Tests Info Sheet – Find out about testing centres for HCA program entry.
Nursing Community Assessment Service (NCAS) – Learn more about the three-part competency assessment for internationally-educated health practitioners, including Health Care Assistants, who hope to practice in B.C.
Need help navigating the process and with expenses or recredentialing?
Career Paths for Skilled Immigrants Program can help. Click here to see if you are eligible and to apply.
Quick Facts about British Columbia
8 health authorities across 5 regions and 16 service delivery areas. To learn more, click here.
Approximately 35,000 registered Health Care Assistants with a status of active – good standing, according to the BC Care Aide & Community Health Worker Registry.
More than 38 public and private institutions that teach the Health Care Assistant program. To learn more, click here.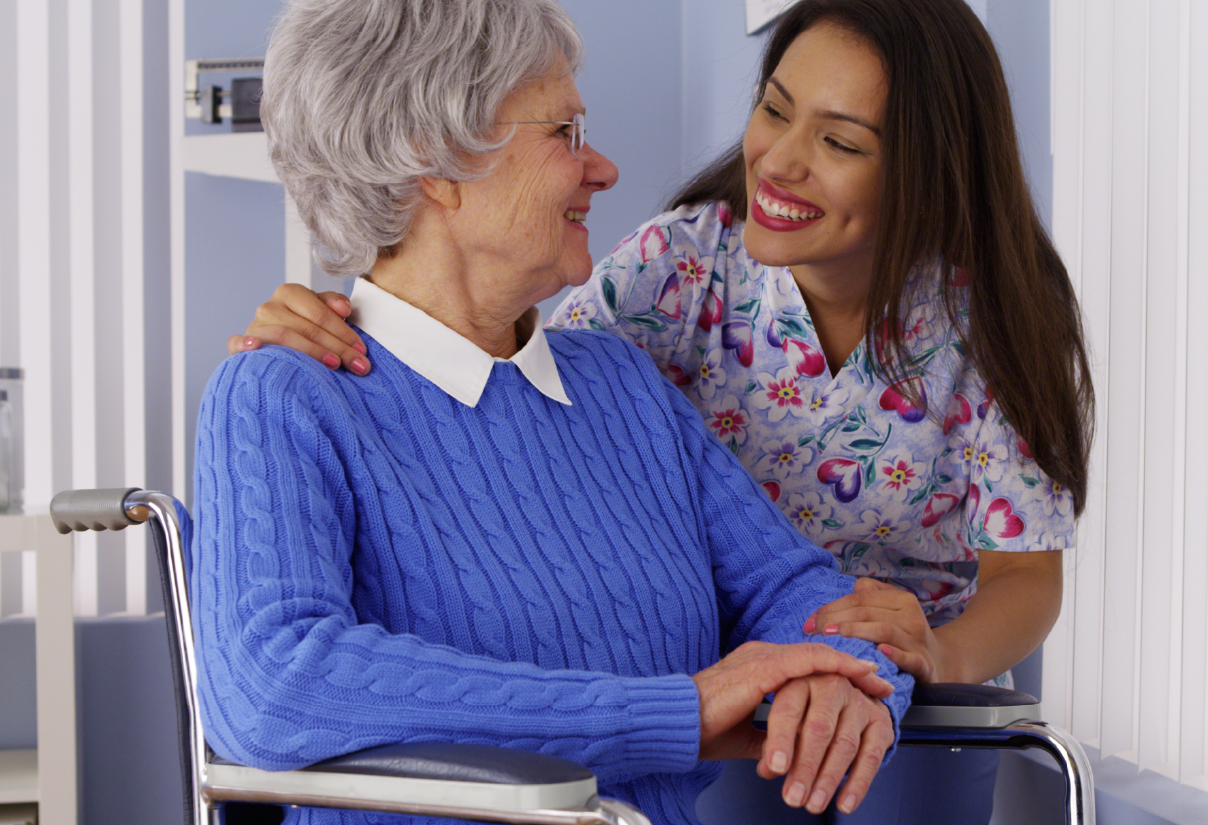 Resources for Internationally Educated Health Care Professionals
Information for internationally educated workers and new immigrants seeking employment options.
Benefits of Becoming a Health Care Assistant
Improved Employment
Access to comprehensive benefits package and salary while employed in health care
Help Your Community
Directly impact your community by providing person-centred care and assistance to others locally
Build-up Work Hours
Build seniority with an employer and improve eligibility for transitional education for internationally educated nurses
Canadian Healthcare Work Experience
Gain Canadian health care work experience and keep your health care and nursing skills in practice
Networking
Connect and interact with other health care professionals to grow your network
Flexible Employment Options
Casual, part-time, or full-time work schedules are available with a variety of flexible options.
Talk to a professional Career Consultant to discuss your career goals to become a registered Health Care Assistant in BC..
Choose a Career in Providing Care